Being a cat owner can be one of the greatest joys in life. Although cats bring a lot of happiness into your home, they can also bring unwanted fleas, and leave you thinking "what is Best Flea Treatment for Cats?". It is an awful feeling when you look down and see fleas crawling throughout your cat's fur. Unfortunately, if not treated right away your house can also become infested with fleas. Once this occurs, the fleas can become harmful to yourself and any other living thing in the home.
Flea bites can be incredibly painful as well as harmful to your feline friend. Sometimes the flea bites can cause such extreme itching that it even leads to hair loss and infections of the skin.The best way to help your cat avoid exposure to fleas is to use preventative medicine. When looking at different flea medicines, please consider the following tips if you are looking for the Best Flea Treatment for Cats:
Ensure that the dosage is correct for the weight of your cat.
Ensure that you read the directions carefully and ask your local veterinarian if you have any questions.
Ensure that other products, such as shampoos and powders, do not conflict with the flea medicine.
Ensure that the medication does not contain the active ingredients permethrin or pyrethrin.
Below are the Top 3 Best Flea Treatment for Cats and the most popular preventative flea treatments.
Advantage II: Our top choice for the Best Flea Treatment for Cats
Advantage is a topical treatment used to kill existing fleas within 12 hours of application and is easily the Best Flea Treatment for Cats. This is a perfect fit for cats that have been exposed to fleas. Advantage II now includes an added ingredient which stops the formation of existing flea eggs. This ingredient stops the vicious cycle and prevents your cat from getting new fleas after the treatment has killed the adult fleas. Along with killing fleas and flea eggs, Advantage II also kills chewing lice.
Advantage is an easy-to-apply topical treatment. The medication is placed directly on the nape of the neck of the cat. Most cats do well with the application of the medication.
A great added benefit of Advantage is that a lower percentage of side effects were seen as compared to other highly competitive flea treatments. If you have noticed that your cat has experienced side effects with other treatments, you may want to consider trying Advantage flea treatment for cats.
See additional details on Advantage 2 by visiting Our Top Picks for Fighting Feline parasites
Frontline: A worthy option for the Best Flea Treatment for Cats
Frontline is another high quality topical treatment that prevents your cat from getting fleas and is among the top Best Flea Treatment for Cats. The treatment is applied to the back of the cat's neck. It is best to avoid touching the treated area until it is completely dry. The medication should be reapplied on time per month to provide continued control over fleas. It is easy to stay on schedule because Frontline includes stickers that you can apply to a calendar that is seen on a regular basis.
Along with killing and preventing fleas, Frontline also protects cats from chewing lice and various types of ticks. This protection is very important as ticks can carry lyme disease and be potentially dangerous for your cat.
Another great benefit of using Frontline is that it is waterproof. You do not need to worry about the medication becoming ineffective due to water exposure.
See additional details on Frontline by visiting Our Top Picks for Fighting Feline parasites
Revolution: Ask your vet, this maybe right for you pet.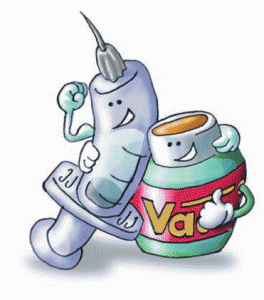 Another topical treatment that helps to control fleas on cats is Revolution. This medication must be prescribed by a veterinarian as there can be some side effects. It is important to go over these side effects with your cat's local veterinarian.
This topical treatment has been known to dry faster after application than other topical flea control medications. This is great for people with indoor cats who like to rub on the furniture.
Although this product is a flea and tick control medication, it does so much more than that. Revolution also helps to prevent and control heartworms, roundworms, ear mites and hookworms. Revolution's extensive protection is perfect for people who have multiple cats in the home or have outdoor cats.
Each of the above medications is extremely effective at controlling fleas and are rated as some of the Best Flea Treatment for Cats. Each one has its own list of additional benefits which can be taken into account when you are choosing a flea treatment for your cat. You may want to talk with your cat's veterinarian to decide which option is the best one for your family.
Thanks for visiting www.catdandruffclinic.com. Review our top 5 ways you can help save a pet.  If you liked this and other articles please like us using the side social bars .
Related Posts: