When it comes to health insurance for your pets, you want to pick the best plan because essentially, your pets are like your children. There are many options available with various aspects to consider.
What Makes a Good Plan?
What makes a good health plan for cats and kittens is very similar to what would make a good plan for humans.
Deductibles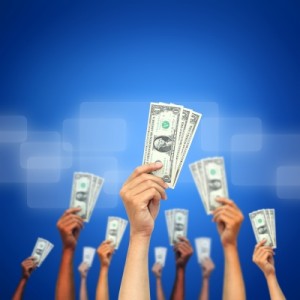 Deductibles are very important; you want to make sure that you have an affordable deductible that will pose no problem for you to pay in case an emergency does happen.
Not only can bills from doctors' visits really pile up but so can medication if it's required. Some items that can get costly include:
Prescription medication
Dental Treatments
CT Scans
Diagnostic Testing
Vaccinations
These and many other cost  are unexpected and very expensive procedures that can be covered. Some deductibles can reach over $200 while some plans can have no deductibles.
Wellness plan
Other plans will cover everything that a kitten will need and is usually referred to as a wellness plan. There are many wellness plans that will cover everything from booster shots to spay or neutering. If you just got a kitten then you will want to get a plan that is going to cover everything they will need for the first year.
Coming out of pocket for the booster shots alone will, most of the time, cover the cost of a wellness plan.
Initial Vet visit and Preexisting Conditions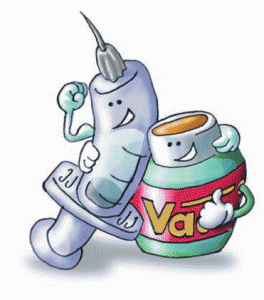 Another thing to take into consideration when you first get your kitten is the initial vet visit. Of course there are always hereditary issues with all kinds of animals but if they have some issues that come up when they are at the initial visit, it will disqualify coverage for that condition under insurance plans.
The reason for this is because it's going to be considered "preexisting" and this is the same as human plans. Anything preexisting won't be covered under the plan.
If you have an adult cat, there are still plans available to you as long as there is nothing preexisting there.
On the other hand, if a hereditary problem occurs as the animal gets older then that will be covered under most plans.
This is one of the reason it is so important to have Pet Health coverage before your cat gets ill. Once a conditions is identified cost can climb quickly and in most cases these cost would have been covered by your plan.
Top Two Recommended Plans
Healthy Paws
Healthy paws cat and kitten insurance is one of the most popular plans available. Their plan is very affordable at starts around $13 a month. Coverage is straight forward and simply stated:
"We offer one kitten and cat insurance plan covering anything that matters including injuries, illnesses, genetic conditions, and emergency care. If your cat needs treatment for any accident or illness, and it's not a pre-existing condition, you're covered. It's that simple!"
Now there are some exclusions to this plan. This plan will not cover pre-existing conditions, preventative or routine care and the office visit fees. It's important to note that this plan will not cover preventative or routine care. Due to this, there are better plans available for kittens that will cover everything that they will need in their first year such as vaccinations and a spay or neuter. The great thing about this plan is that it places no restrictions on hereditary and congenital conditions. They will cover these very expensive conditions just as long as no clinical symptoms have been previously noted by a veterinarian.
Fill out a claim form
For this insurance you will have to pay for the treatment upfront, and then fill out a claim form. The claim form is rather short and is only one page. Next you will have to send in the claim form along with your invoice from the vet. Once it has been approved you will be reimbursed through the form of a check. There is also no cap on how many claims you can make per year. With this specific plan you can pay as little as ten percent of your veterinary bill and it can go up from there.
Pros
Covers injuries, illnesses and emergency care.
No restrictions on hereditary and congenital coconditions
No cap on how many claims you can make per year
Pays up to 90% of vet bills
Cons
Does not cover preventative or routine care and the office visit fees.
Pet Plan
Pet plan is very customizable and can cover as much or as little as you would like. In fact this is the biggest benefit to this plan. You can set it up to be affordable for any budget. There are 3 primary tiers labeled as bronze, silver and gold (expect to pay $6 a month (bronze) an up). You can have your choice of deductibles which are $50, $100 or $200. Also, reimbursement can be set at 100%, 90% or 80% (very nice feature).
Unlike the Healthy Paws plan, there are caps on how much they will cover depending on the plan. A perfect example will be for veterinary fees. The bronze plan will cover up to $10,000 while the silver goes up to $14,000 and the gold will cover up to $22,000.
There are also some very nice additions to this plan depending on the level you choose. There are behavioral therapies, boarding kennel fees and even advertising plus reward.
Specialized treatments are also available. So, if you need to see a specialist, the option to have it covered is there. With a referral this will also include cardiology, different forms of dermatology like allergies and skin conditions, orthopedics and not limited to oncology.
Also non-conventional methods are also covered here like acupuncture, hydrotherapy, or chiropractic treatment just so long as it is recommend and administered by a veterinarian.
Pros
Customizable to your needs
Behavioral therapies, boarding kennel fees and even advertising plus reward
Specialized treatments coverage
Non-conventional methods are also covered
Cons
Caps on how much they will cover (Max $22,000)
These are just two of the most popular plans available but there are dozens of plans to choose from. As you can see, they all cover different needs so it's very important to find one that suits you and your cat. Also, with so many plans available there is one to fit every budget. You just have to do the research.
References and Resources
Healthy Paws Pet Insurance: http://www.healthypawspetinsurance.com/cat-and-kitten-insurance
Pet Plan: http://www.gopetplan.com/cat-insurance